The Role of in Environmental Responsibility
Virox is committed to innovating, developing and improving peroxide based, environmentally sustainable cleaners and disinfectants that allow our affiliates to reduce their environmental impact when consuming such necessary products. A focus on human and animal health and environmental sustainability is a legacy we will pass on to future generations.

Virox wins EPA Safer Choice Partner of the Year Award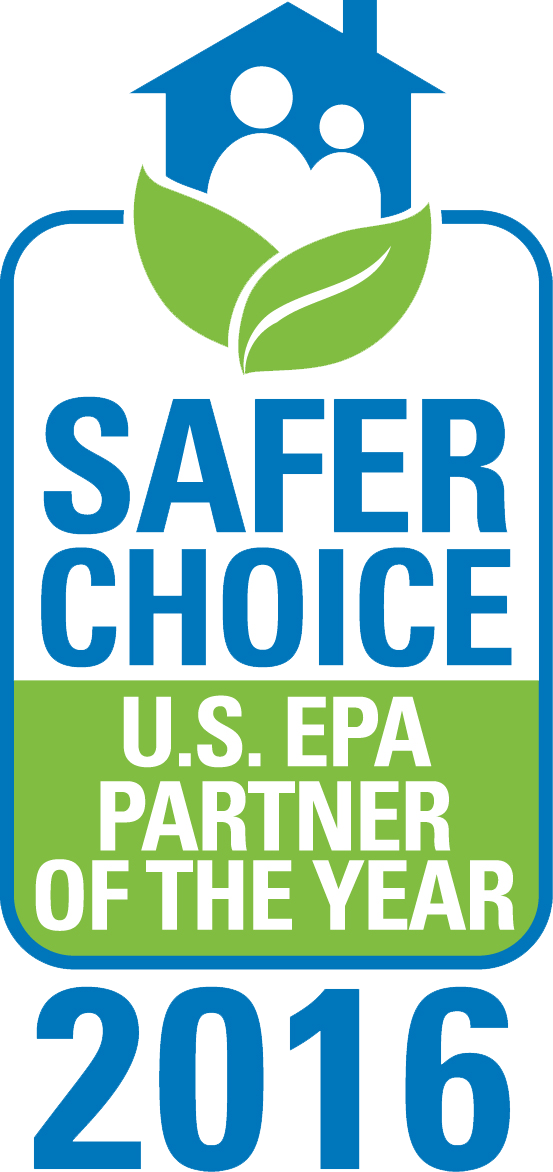 Virox has been awarded a 2016 Safer Choice Partner of the Year Award for Innovation by the Safer Choice/DfE (Design for the Environment) program of the U.S. Environmental Protection Agency (USEPA). This award is aimed at bringing recognition to companies that have advanced the goal of chemical safety through exemplary participation in the Safer Choice/DfE program.
Green Team
In 2009, the management team at Virox was challenged to look internally at all activities within the company from materials management to production, research and development to sales and put the concept of "SUSTAINABILITY" into practice. As a result of this focus we created a "GREEN TEAM" which includes members from each department. In addition to creating a Green Team, Virox also decided to pursue LEED Certification for our corporate headquarters. What better way to put sustainability into practice?
AHP®
Green Certified Products
At Virox, we believe claims of product environmental preferability should be validated by credible third party certification. Today, we have multiple product lines that meet both industry and government requirements to be labelled a "green" product. In Canada, we have a variety of disinfectant cleaners with EcoLogo/UL Certifications (sold under the brand name Prevail™. In the US, AHP® has recently been approved as the FIRST hydrogen peroxide disinfectant to meet DfE (Design for the Environment) certification. We also have a number of AHP® products that have been approved as cleaners under GreenGuard and GreenSeal.
People • Animals • Planet
It's all connected.
In April 2013 Virox Technologies Inc. achieved LEED® Silver certification from the U.S. Green Building Council (USGBC) for our 60,000 square foot headquarters which includes the company's corporate offices, research & development laboratory, manufacturing and warehousing facility. Virox is the first chemical manufacturer in Canada capable of not only developing EcoLogo and Green Seal Certified products, but manufacturing them in a LEED-certified facility. To read the full press release, please click here.
Together we can achieve a cleaner and safer world.
Virox Technologies Inc. has been recognized by the EPA as a Champion in the Design for the Environment Program's Safer Detergents Stewardship Initiative (SDSI). Champion is the highest level of recognition offered under SDSI. Read More.
Accelerated Hydrogen Peroxide® (AHP®) was the first Ecologo registered Disinfectant Cleaner.
Accelerated Hydrogen Peroxide® (AHP®) has been validated by Greenguard an industry-independent, third-party testing program for low-emitting products and materials.
Accelerated Hydrogen Peroxide® (AHP®) has been certified by Green Seal — provider of science-based environmental certification standards that are fair, unbiased, and credible.
Awards & Recognition
Virox awarded the Business Achievement Award.
Learn More
Questions?